Prepare for tomorrow with RAMS 403(b) Plans
Our financial solutions make it easy for employees and employers to make retirement a success.
Employee Plans
About 403(b) Plans
A 403(b) is a retirement savings plan generally offered by public schools and other tax-exempt organizations that allows employees to make contributions on a pretax or Roth basis to help fill the retirement income gap.
While your state pension may be enough to pay your expenses when you first retire, your reduced monthly income may not be enough to cover costs from factors like medical bills, taxes, or your desired standard of living.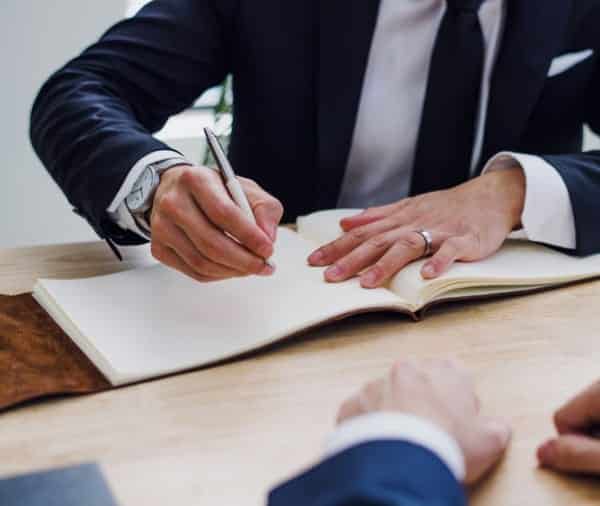 Plan
Saving is Important
Studies show 7 in 10 Americans experience financial stress because they feel unprepared to face financial challenges. A savings plan can help provide peace of mind in knowing you're building your nest egg one paycheck at a time.
Save
Enjoy Tax Advantages
This plan enables tax savings now and in some cases later. Participants contributing on a pretax basis can postpone paying taxes until retired. Roth contributions pay taxes now but can get future bonuses..
Grow
Savings Grow Overtime
As time goes on, compounding interest, dividends, and capital gains can accumulate even higher earnings into your account. This means you'll have more at your disposal when the day to retire comes around.
Solutions for Plan Sponsors
As a third party administrator, we can help manage your organization's 403(b) plan—focusing on delivering a seamless experience for you and your employees.
Third Party Administration
From secure online payroll data transfer platforms to daily processing of distributions, we strive to provide you and your employees a superb experience. We deliver:
Record-keeping and participant reporting
Plan compliance and legal support
Transparent fee structures
US-based customer service call center
Participant Education
We provide comprehensive financial educational resources for plan participants as well as on-site seminars and live support from financial professionals.
Advanced Technology
We employ advanced technology to ensure you can easily transfer your payroll files and access all necessary employee reports. With our website management tools, you can:
Enroll participants online
Securely process transactions
Generate reports
Upload payroll files
Additional Plan Details & FAQ
Are there contribution limits?
Yes. IRS rules say you may contribute up to $19,500 if you are under the age of 50. Individuals over the age of 50 qualify to make an additional contribution of $6,500 for a combined total of $26,000.
What's the "Saver's Credit"?
Contributions Tax Credit, also known as the Saver's Credit, means an individual may be able to take a tax credit of up to $1,000 ($2,000 if filing jointly) for making eligible contributions to an employer-sponsored retirement plan.
How do I enroll in a plan?
Visit the Plan Information link to get started. Enter the name of your employer and follow the instructions.
Can RAMS manage my organization's existing 403(b) Plan?
Absolutely. We look forward to the opportunity to show you how we're different from our competitors and how employing us as your plan administrator is the best move for your staff. Please send us a message and we'll talk more.
Registration Instructions Step One: Create an account with an approved vendor Visit www.tcgservices.com/documents. Search for your employer and open...
read more