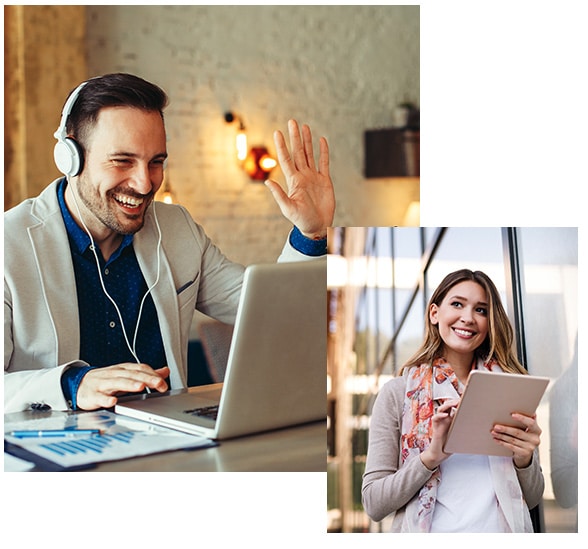 Financial stress doesn't wait for business hours, and neither should you
Through TeleWealth™️ virtual meetings, getting the help you need is only a click away. We'll meet where you are, when you are ready.
Service that goes the extra mile
We work hard to provide valuable solutions and services
We believe in leveraging superior people and processes to deliver quality products, lower fees, and personal service that goes the extra mile.

Region 10 contracts with TCG to administer the Retirement Asset Management programs. Founded in 1999, Trusted Capital Group, LLC provides a suite of financial services including administration, investment management, consulting, and financial wellness programs.
As a fiduciary with a legal obligation to act in each client's best interest, TCG places each organization and participant first by providing access to the tools and financial education needed to make sound decisions.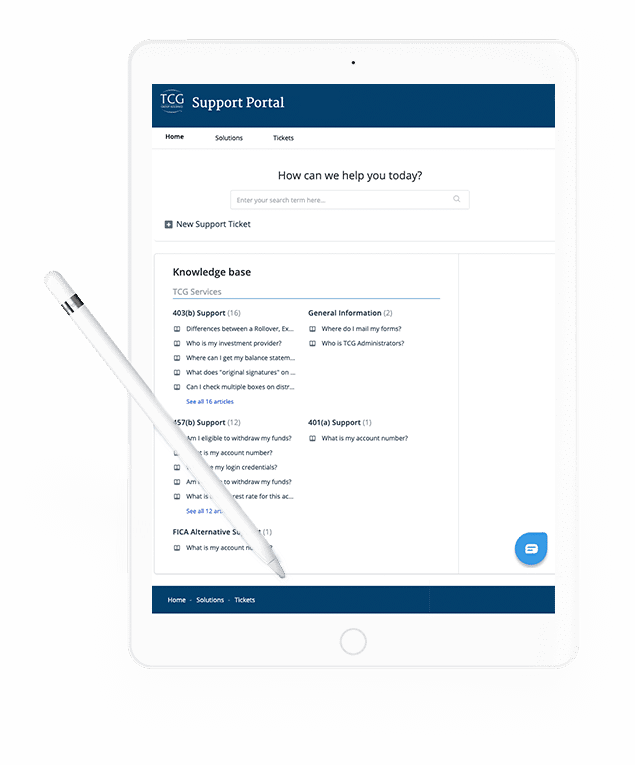 Advanced technology at your fingertips
Ditch the old fax machine and forget about waiting in a phone queue to speak to someone. The RAMS program is a fully digital platform designed to help you find resolutions quicker than ever before.
Here are just a few things you can do online:
Access statements, account balance, and forms
Start, stop, pause contributions with just a few clicks
Schedule a callback from a Customer Service represenative around your availability
Submit your paperwork online for quicker processing
Track your loan/distribution online
… and more
Our team is here to help you get started
Your journey to financial success begins here